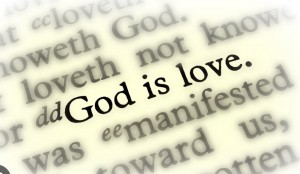 "Oh, give thanks to the LORD; call upon his name; make known his deeds among the peoples! Sing to him, sing praises to him; tell of all his wondrous works! Glory in his holy name; let the hearts of those who seek the LORD rejoice! Seek the LORD and his strength; seek his presence continually! Remember the wondrous works that he has done." - 1 Chronicles 16:8-12
Five years ago, the first teenage girl walked through the doors of Hope Haven, and we began to see the fruit of years of prayer and laboring toward a dream that God placed in the hearts of individuals who loved him and were called according to his purpose. Since that day, we have been privileged to see Him work in the lives of over a hundred girls in big ways and small. We have seen hope restored, hurts healed, and hearts made new through the saving grace of Christ. We have seen girls graduate from high school, earn driver's licenses, learn priceless relationship skills, reunite with family members, and find forever homes with adoptive families. We may never know the full impact in the lives of staff, families, the community, and generations to come.
We have so many reasons to thank Him! Each of us can look back and remember ways in which we have seen God work: lives changed that seemed to be the furthest from change, doors of opportunity opened unexpectedly, and provision for all of our needs time after time. Our God is good and always faithful! So, join us in remembering what we have seen Him do, in praising and thanking Him, and in telling others the story.
Look back with gratefulness, but do not think that the story has ended. God is still at work in this ministry and what He has called us to do during this season is part of a bigger picture that only He can see. We have seen Gateway of Hope continue to develop into a home that is highly respected in the child welfare community, we have seen Oak Haven open as a pioneer Supervised Independent Living program, and we have seen the dream of Danielle's Home of Hope become a reality and provide much needed emergency care for girls in East Texas. We are on the verge of seeing Rekindle, a network of families to provide therapeutic care for teenagers and children from any background, come to life. God has been faithful, and He has called us to do the same.
Remember what God has done – give Him thanks and praise, and rejoice! As the Scripture above says, continue to seek the LORD and his strength and to tell others about what you have seen him do. Each of you has an important role to play. We need your prayers. We need your encouragement and support. We need your vision and insight. We need your influence in spreading the word about our mission in your circles. This is not a work that any of us can do on our own.
We look forward, in the years to come, to looking back with you and recognizing and celebrating what God has continued to do. "And let us not grow weary of doing good, for in due season we will reap, if we do not give up." – Galatians 6:9
---